Riverview Gardens High School


Class of 1972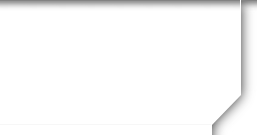 LINDA Doyle MCPHERSON
Profile Updated:
March 10, 2021
| | |
| --- | --- |
| Residing In: | Wentzville, MO USA |
| | |
| --- | --- |
| Occupation: | Vice President, Branch Manager, Enterprise Bank in St Charles |
Children:
Michelle, married with Samantha, Paul and Charlotte.
Tom, still single
Comments:
Wow, I can't believe it has been 40 yrs! So many things has happen in my life since High School. I married Mike, Class of 69. We have lived in Jennings,Lewisburg and Hendersonville Tenn, St Peters and now Wentzville.
Our kids were very active in sports, which kept us very busy.
We both are still working, but looking forward to retiring, and spending more time with the grandkids, which live out of state.
I started in banking in 1973 and that has been my career ever since.
Currently with Enterprise Bank as VP of Business Developement. I am very active in the community. Currently serving on the St Charles Rotary Board and Community Assistant Board (CAB) with the St Charles County Government.
School Story:
What I remember from High School, is there was always something to do. Friday Night football games, Drive Inn movies with your favorite guy, and pledging to a soroity . What was the name of that soroity?? Cruising McDonald's on Hwy 67, and getting caught drinking Boone's Farm wine because Jim Kern left a bottle out on the seat. Nice going Jim, but the guard just made us pour the wine out. Not even a call to our parents!! Driving around with my best friend Ruth, listening to Carol King on the 8 track in my Dodge Dart. Being the only girl in shop class, which I still have my table I made and use it everyday!!
Entering my car in the Homecoming parade. Frying the Huskies! Hiding my car for a week so we could decorate it. Trying to find out where the other floats were hidden to get a peak. Simple life, no cell phones, no internet.

The teachers were great, but I can't remember the name of the French teacher who had a southern accent. Nice lady but I could not understand her let alone French. That was my first "F". And the Business teacher who liked me, made me sit next to her desk so I would learn short hand so I would graduate and get a job. Well that was my only "D" and I did get a job without knowing shorthand.

Man we are getting old. Life's too short, let's remember the good times,
learn from the worse times and live in the moment.
LINDA's Latest Interactions